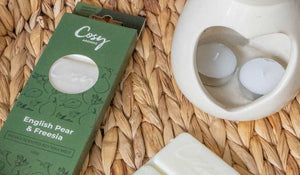 Reward Points
Join today and earn reward points as you shop for your favourite Cosy products.
Join Today
Sign In
Refer a friend and get a £5 voucher each
Send your referral link found in your account (click the button below) to your friend, they click it, create their account and place and order and they'll receive a £5 voucher. Once the referral has been verfied you will also receive a £5 voucher as a thank you.
Vouchers have a 6 month life-span before they're invalid. This cannot be undone so please make sure you use the vouchers before their expiration date.